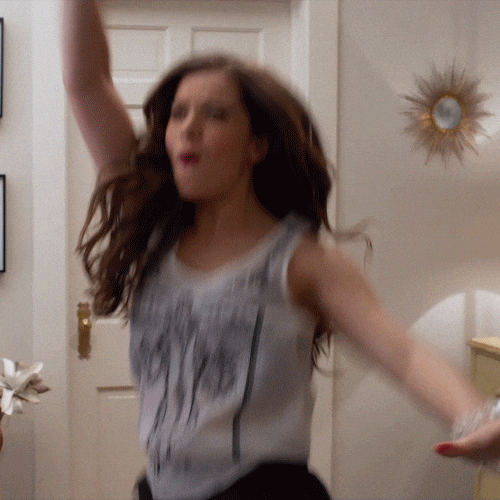 This is exactly how you feel when you try these Rubberband stretch jeans on!! The name Rubberband is so appropriate because they stretch like a rubber band but never stretch out!! These jeans are super soft that you will want to toss your old jeans. This NEW company is amazing and they have so many different washes and styles and we are so excited to bring to you!! Just ordered a black wash and light denim was as well. Check out the new wash that is on the way below including the fit details.
ABOUT RUBBERBAND STRETCH Established in 2012, in the heart of New York City, Rubberband Stretch (formerly known as Rose Royce) combines east coast attitude with worldwide style. Rubberband Stretch is designed with one objective: to appeal to the modern day woman with a stylish edge.Rubberband Stretch has set the bar in the denim world with flowing embroideries and intricate embellishments, made of the softest and smoothest denim fabric, all offered in a variety of unique and innovative washes.We're a small team that's passionate about what we do, and we always strive to make the most comfortable and luxurious denim, that every woman loves to wear. Our mission at Rubberband Stretch will always be to provide you with an unparalleled customer service experience. If, for any reason, you have an issue with any of our products, we will take care of the issue for you.We want you to know that we value our upstanding reputation with each of our customers and we stand behind all of our products 100%! - " "Rubberband "
Fit: Thin

Wash: circus

Inseam: 31 inches

Front Rise: 8 inches

Features : This uniquely developed denim fabric with super elastic accommodates all body types and provides maximum tolerance and flexibility during everyday wear.
*This is a slender/standard rise fit rise fit, Please select your normal size or go up one size if you are more curvy.
Model Body Type: Slender
Model Measurements:Waist size 27. 
Model is wearing size 26 in the picture.
Available in sizes 25-32
These jeans will not stretch out for 3 days of wear!!! These are literally the best jeans on Earth!!
Omg!!! We are  so tossing out our old jeans because no other denim compares!!
Want to pre-order????
Send us a message or call us at 919-361-9140
www.facebook.com/gensalonaveda
Please reload